PROFILE
---
"I have observed Frank's work on several disability claims.  He has consistently performed well.  He works hard, understands disability law, and provides his clients with the highest level of legal representation.  In my opinion, he is a credit to our profession."
- John D. Allen, Esq.
Syracuse, NY
---
Frank Clark is an attorney in Syracuse whose practice is limited to advising and representing professionals, business executives and others regarding the need for and acquisition of disability insurance and the pursuit of claims for long term disability, office overhead reimbursement, disability waivers, Social Security disability and related benefits.
Frank's focus on the needs of professionals and his record of success set him apart from other disability attorneys. Frank's clients benefit from his thorough understanding of the challenges that face professionals and others with disability claims, together with his ability to stay abreast of the latest changes in insurance coverages and the laws, rules and regulations that determine the outcome of these claims.  
Frank handles all his cases personally. He doesn't rely on paralegals or administrative staff.  He is solely responsible for every important aspect of a case, from the initial interview to the closing correspondence.  It's this kind of personal attention, combined with 40 years of experience handling disability claims, that makes the difference between winning and losing.
Poor health can affect people from all walks of life. Professionals and non-professionals alike can experience accidents or debilitating illness that prevent them from working.
Professionals, business executives and other individuals with high earnings have special needs insofar as disability coverage and claims are concerned.  They require insurance that will protect them and their families from loss of income and cover the high cost of ongoing business and other expenses in the event of disability. When purchasing insurance, they need to select a reputable carrier that has a good track record of approving claims.
Professionals' claims are subjected to close scrutiny by disability carriers due to the large amounts of money at stake; the fact that their highly marketable skills are often transferrable to other, less demanding occupations; and simple bias against those who are better off in life. These claims require unusually focused and vigorous legal representation.
Over the years, Frank has successfully represented doctors, lawyers, CEOs, financial consultants, educators, bankers and engineers; as well as truck drivers, factory workers, clerical workers and laborers.  He represents all of his clients with the same degree of professionalism and courtesy that anyone needing capable legal assistance should expect to receive.
Community Engagement
Frank Proudly Supports: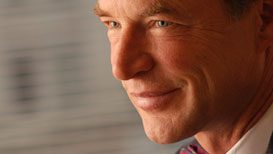 Frank A. Clark
Attorney at Law
---
A practicing lawyer since 1974, Frank has long advocated for the rights of disabled individuals, including the terminally ill.  In 1984, he successfully handled the first right to die case in the State of New York.
Frank focuses on disability insurance law.  He provides counseling and advice regarding the acquisition of disability coverage; and he has extensive experience successfully prosecuting disability and other claims before the Social Security Administration, insurance carriers, and State and Federal Courts.
Frank is a graduate of the Syracuse University College of Law.  From 1974-75 he served as Law Clerk to former New York State Supreme Court Justice Donald H. Miller.  From 1975 to 1979, he was a staff attorney at the former Onondaga Neighborhood Legal Services, where he handled complex state and federal court litigation involving welfare, Medicaid and other public benefits.  In 1980, he established his private law practice and began working in the area of disability law. 
Frank is admitted to practice in all New York State Courts and the United States District Court for the Northern District of New York. He has successfully litigated cases in all of these Courts.
Frank is a member of the New York State Bar Association and a former Sustaining Member of the National Association of Social Security Claimants' Representatives.